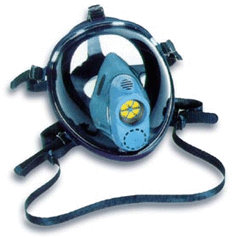 Do you seriously think of this as "day to day" wear?...
Do you still have your "Y2K" survival kit?....
Exta-Cee – Vitamin C supports the production of lymphocytes, components of the immune system that help strengthen your body's defense.


OPC Plus – a powerful bioavailable antioxidant, capable of scavenging the free radicals that wreak havoc in the body.


Vitamin E – an important lipid antioxidant and biological safeguard against free radicals.


Immune Pack – a blend of antioxidants designed by nature to protect and strengthen your body's healthy cells so they can fight off free radical damage.


Phycotene Microclusters® – a strong antioxidant with potent immune support.


TRUAloe™/Aloemannan™– which provides all the benefits of Aloe vera in its purest, most beneficial form.


Royal 1 Digestion Formula – helps replenish the level of good bacteria in our bodies.


Thymus Substance –the thymus is the major gland of the immune system and it supports all immune functions.
Our immune system virtually involves all other systems in the body. It only makes sense that if you keep your entire body performing optimally, you will improve your body's ability to respond to the "invaders" that try to weaken your immunity. So make sure to exercise, eat right and take a variety of nutritional supplements to support overall health and well-being!
Buy the Superfoods pack online!! Everything you need to boost your immune system in a Hurry!
CLICK HERE TO GO TO THE ORDER PAGE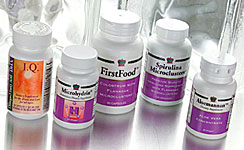 Not only is cold and flu season approaching again, but the threat of biological attacks reported by the mainstream news media also seem to be giving Americans good cause for bolstering their immune systems. We are all living with more stress. This can leave your immune system vulnerable to the viruses and bacteria you may be exposed to during the cold and flu season, and also leave you more exposed to the effects of biological attack.
So how do you build a powerful immune system that stands strong against virus and bacterial attacks? Eat a healthy diet, rich in raw, organic plant foods, exercise regularly, drink plenty of water and get enough sleep.
Then back that up with RBC's line of SuperFoods found in the SuperFoods Pack. These best-selling SuperFoods provide all-natural nutrition to combat the damage caused by processed food, toxins in our soil, air and water and the widespread use of pesticides. The SuperFoods Pack includes:

Spirulina, a vegetarian source of protein, vitamins, minerals and phytonutrients.


Aloemannan™, which utilizes the natural health benefits of aloe and assists in digestion.


Microhydrin®, the most powerful antioxidant on the market today.


FirstFood™ Colostrum, a baby's first food, provides absorbable immunoglobulins that support the immune system.


I.Q.™, a vegetarian source of DHA for optimal vision and brain function.
Then add RBC's strongest leader of defense, VitAloe™, which uses aloe and Manapol® to strengthen the immune system, effectively "teaching" it to better defend you against stress and the onset of the cold and flu season.
Want more protection? Then add:
CoQ-10 – high concentrations of CoQ-10 are needed for the heart, liver and the cells of the immune system.