THE WORLD'S TEMPERATURE
NASA – Calendar year 2008 was the coolest year since 2000, according to a NASA analysis of worldwide temperature measurements, but it was still in the top ten warmest years since the start of record-keeping in 1880.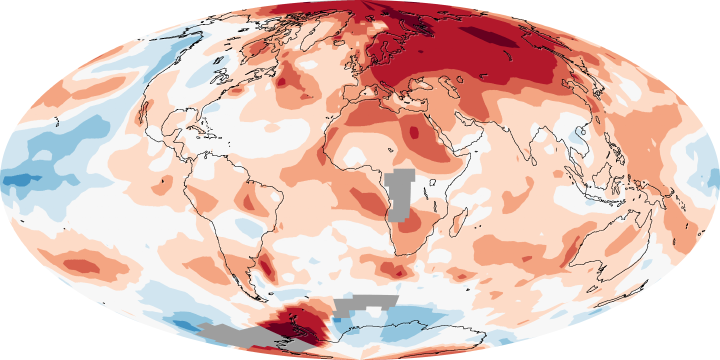 The 10 warmest years have all occurred within the 12-year period from 1997-2008. The map above shows global temperature anomalies in 2008 compared to the 1950-1980 baseline period. Most of the world was either near normal or warmer than normal. Eastern Europe, Russia, the Arctic, and the Antarctic Peninsula were exceptionally warm (1.5 to 3.5 degrees Celsius above average). The NASA scientists attribute the relative coolness of 2008 to the persistent La Nina.
---