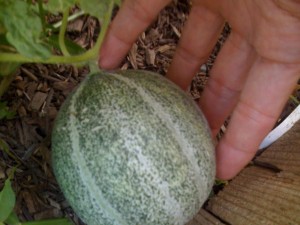 City Limits – Thanks in part to a grant from the Robert Wood Johnson foundation, the Flatbush Farm Share is the third [project] in a pilot program aimed at establishing [community supported agriculture projects] with a greater number of lower-income participants. . .
The Flatbush farm share will be one of only eight new CSAs in the city that includes a flexible pricing model of some kind, where lower-income members can elect to participate in the farm share without an advance payment and pay for their shares through a combination of food stamps and increased volunteer hours. . .
In a CSA, also called a "farm share," a group buys "shares" in a local farm ahead of a grower's harvest season from June until November. The organically grown produce is then distributed over the course of the season in either full or partial share allotments. An upfront payment to a farmer can range from $300 to $600 depending on the size of your share – which may seem prohibitive to many lower- and middle-income prospects without the disposable income needed to pay a farmer for his goods ahead of time.
Several core group members involved with setting up the Flatbush farm share acknowledge that making the case for lower-income participation where members are expected to commit food stamp payments for a share of exotic vegetables they've never seen before can be somewhat daunting.
The Flatbush provider, The Farm at Miller's Crossing in Hudson, NY, plans to deliver everything from tomatoes, beets and lettuce to tatsoi (a green also known as spinach mustard), arugula (a peppery green also called "rocket") and bok choy (Chinese cabbage).
In this effort, the farm share is also getting support in its outreach efforts from the Brooklyn-based nonprofit organization CAMBA, which is partnered with the CSA to provide scholarships to low-income participants who meet the poverty threshold.
CAMBA food programs director Janet Miller says that so far, 20 applications for scholarships to participate in the CSA through CAMBA have been received.
But Miller notes that the biggest challenge in getting people to participate in the Flatbush CSA has less to do with navigating issues of income eligibility and immigration status as it does with explaining how the program works – an obstacle she says applies to staffers in addition to clients.
But, she says, once she has someone's ear, they tend to get excited. "Once they come to a meeting and I start talking about a CSA, they are really engaged and interested … if you can get to people and actually talk to them about what the program is, they get very enthusiastic about it."